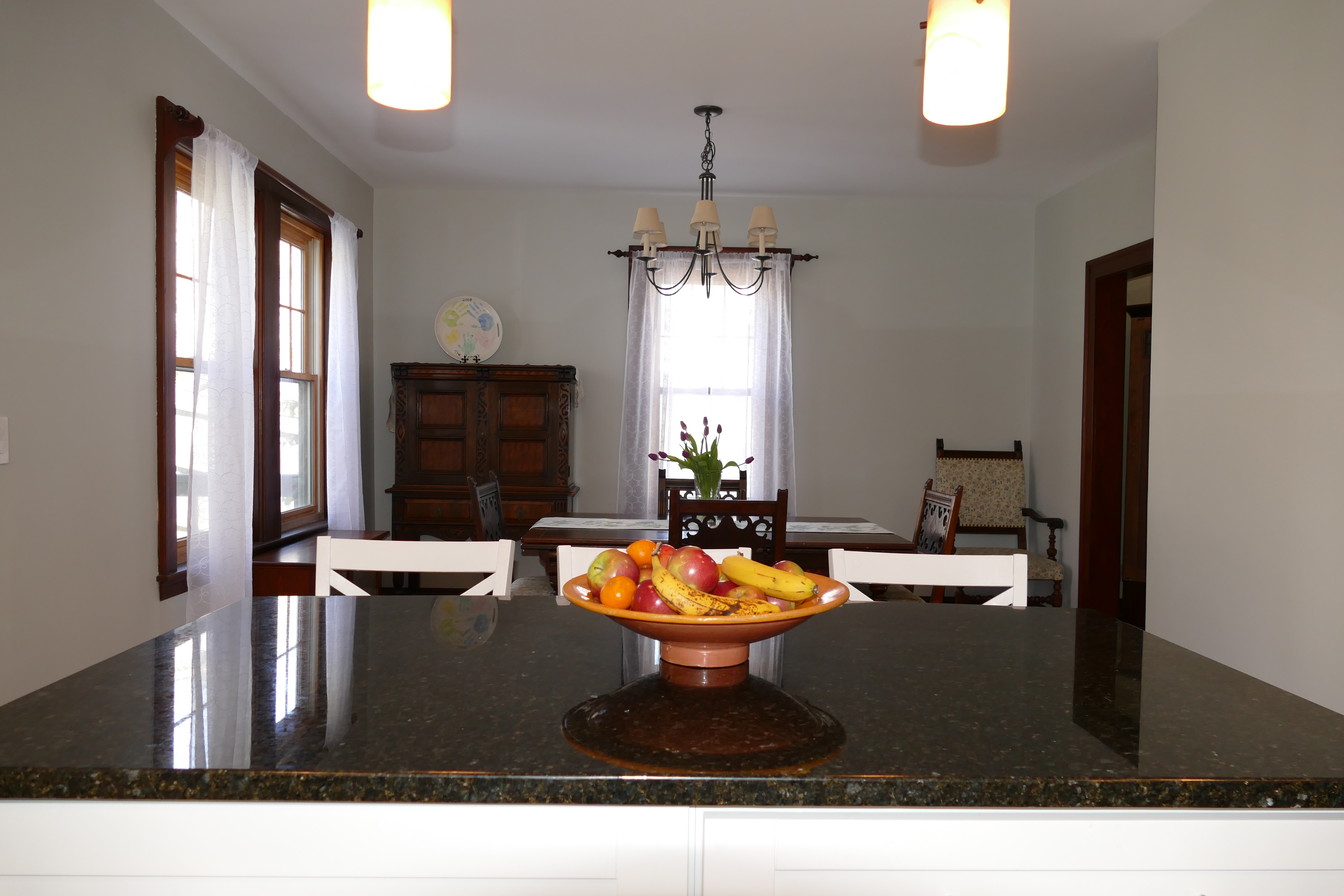 It's known as the heart of the home, so it's no wonder that the kitchen is rated as one of the most important rooms in a house. A lot of time is spent in the kitchen, which is why it's important to incorporate durable appliances and features that can keep up with your family's everyday lifestyle. Whether it be newer appliances, cabinetry, countertops or flooring, we're sharing 3 important investments that offer high returns.
Stainless Steel:
– Stainless steel is easy to clean and maintain
– It doesn't absorb dirt, and can be wiped down with a damp cloth and sanitized easily. The surface can be protected with a cleaner to preserve it's sleek and shiny surface and won't fade or become discolored over time.
– Of course, it's aesthetically pleasing and can complement almost any kitchen, home design and theme. The sleek, gleaming metallic finish can be balanced out with wood or plastic accents!
Additional Storage:
The more storage space you have in your kitchen, the more appealing it will be to future buyers, and well, yourself. Here a few suggestions we have on making use of your space and adding more storage:
– Islands are a great place to add additional countertop space and storage without losing any space.
– Try adding pull-out pantries in your cabinets for storing extra dry goods you can't seem to "fit" in your regular closet pantry.
– Installing a pull-out cutting board can be incorporated with your cabinets and is one less thing you'll have to wash in the dishwasher.
– Add a Crockery Drawer, a drawer that can store your most-used dishes!
– Installing a countertop that can double as a cutting board is also a great hack, and makes for one less kitchen item you'll have to store.
Quartz Countertop:
Quartz is a manufactured product; known to be very durable and luxurious.
Why we love it:
– There is a wider range of colors you can choose from and it's appearance is rich.
– The finish has a depth that can't be produced with solid surface materials like Corian.
– Quartz has the same durability as concrete and granite, so it won't chip or crack as easily.
– It can also withstand any spill or stain in the kitchen! Who doesn't love a stain-free durable product?
Thanks for reading,
-The Team at McDonald Contracting | www.McDonaldContractingMA.com