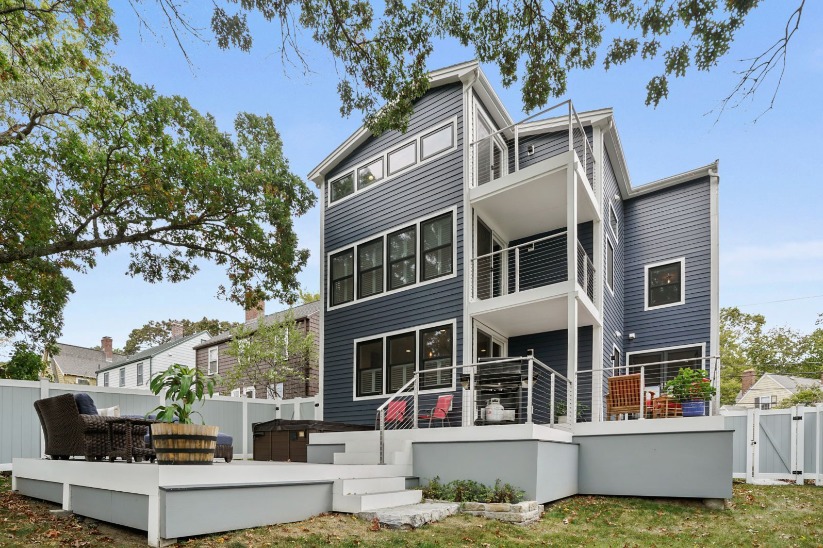 Our team completed this amazing home renovation a few years ago. The homeowner recently shared the before and after photos with us, and we thought it would make for a great blog post!
About the home renovation: Our team did a total renovation on this home, including adding a significant addition to create both exterior and interior living space. The flow of the house was adjusted significantly to be more open and modern. Our team turned the living, dining, and kitchen into one continuous open space. It looks great, and the homeowners love it.
When looking at the exterior design, we wanted to keep the home's Tudor style in the front yet create a unique space in the back. We added on three decks to optimize their outdoor space. It indeed is an impressive improvement from what was previously there.
Take a look at this fantastic home renovation.
BEFORE:
AFTER:
"Very significant transformation. Thanks to you and the people you brought to work on the project." – Homeowner John B.