We recently remodeled this outdated kitchen and brought it back to life with a fresh new look! We made some significant changes but did not have to do a total gut job, as this was more of a minor kitchen renovation. The bones of the kitchen were solid, but we made numerous updates to create the clean and updated look the homeowners were seeking.
Our team at McDonald Contracting went to work with installing new cabinets, new countertops, new flooring, new appliances, and painting the trim and walls. The final kitchen renovation gave our client their dream kitchen without breaking the bank. We helped them keep costs down by not altering their current kitchen layout and by using moderately priced materials and appliances.
Thinking about a kitchen renovation? Here are some stats from zillow about the ROI on your kitchen remodel –
National minor kitchen remodel ROI

ROI: 81.1 percent
Average cost: $21,198
Return: $17,193

National midrange major kitchen remodel ROI

ROI: 59 percent
Average cost: $63,829
Return: $37,637

National upscale major kitchen remodel ROI

ROI: 53.5 percent
Average cost: $125,721
Return: $67,212
Check out the before and afters of this great kitchen reno!
Before: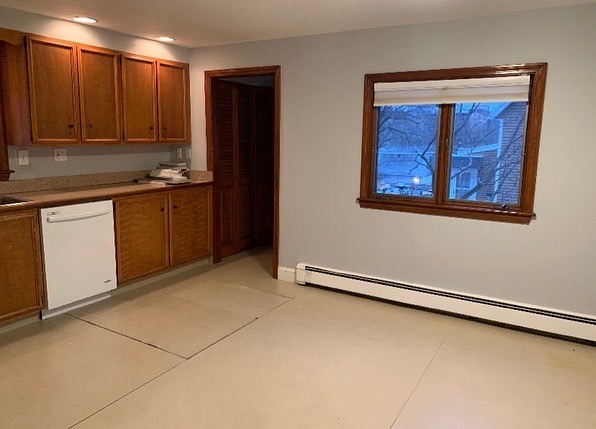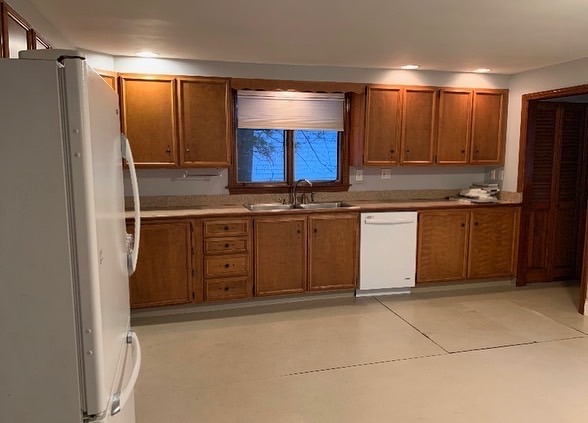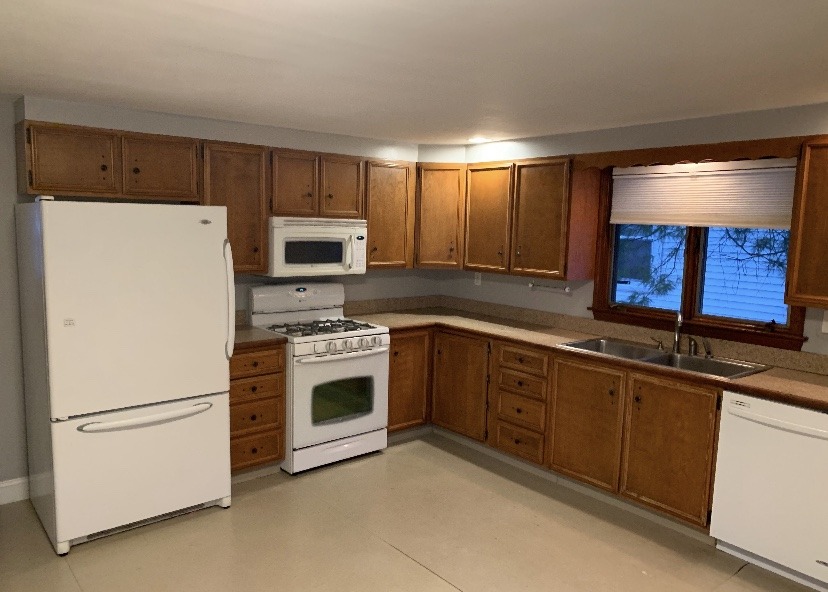 During: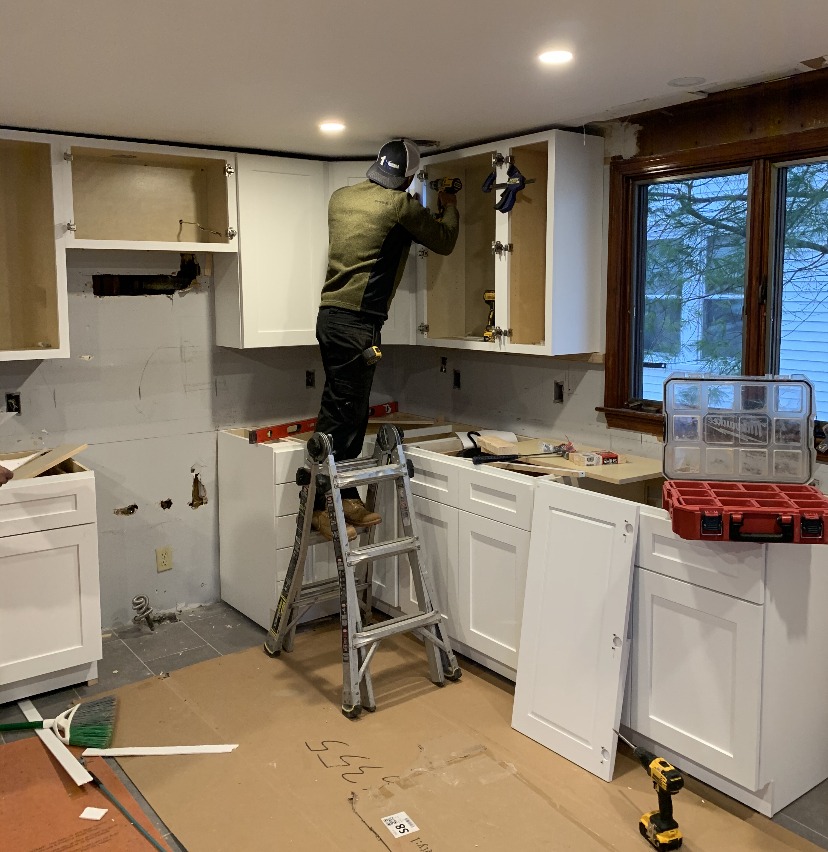 After: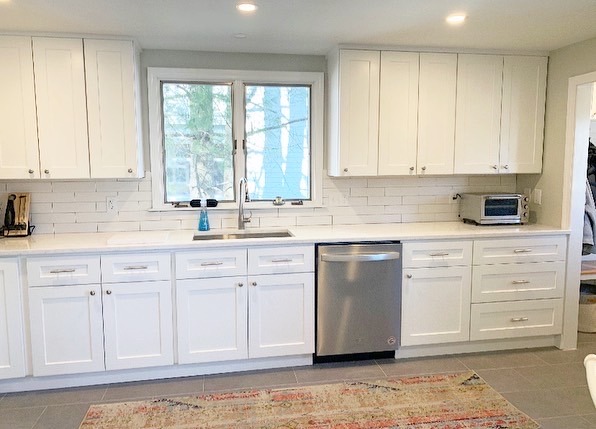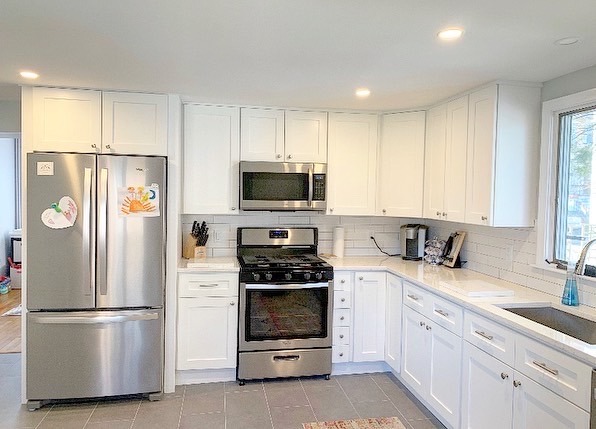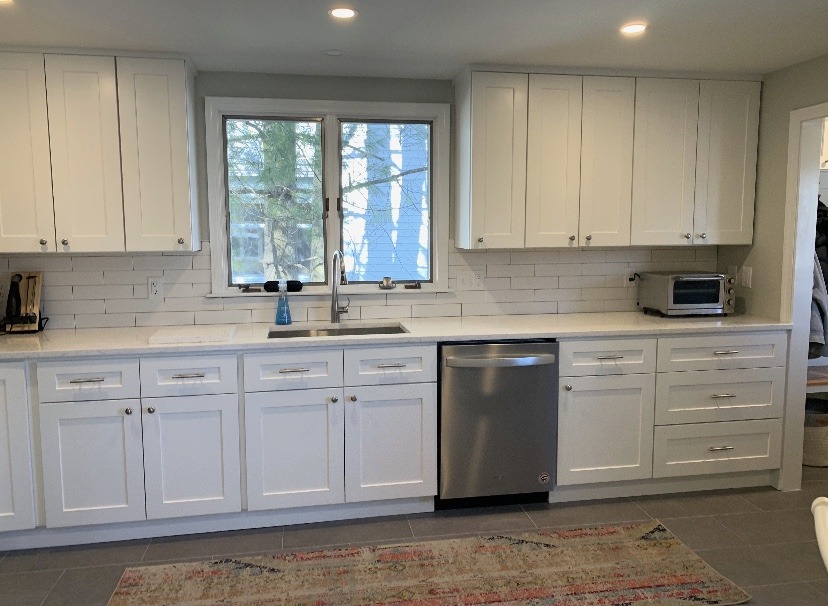 Thanks for following along! Let us know what you think!
Ed and team