Can you believe this gorgeous kitchen is located in a condo? Well, it is! Not only is it the perfect size, but its modern, functional and has unexpected details that make a big impact.
One detail we're loving in this kitchen remodel is the natural soffit. The soffit adds just the right amount of dimension to this space. Soffits are a great way to add an architectural feature to your home without breaking the bank. See below to check it out.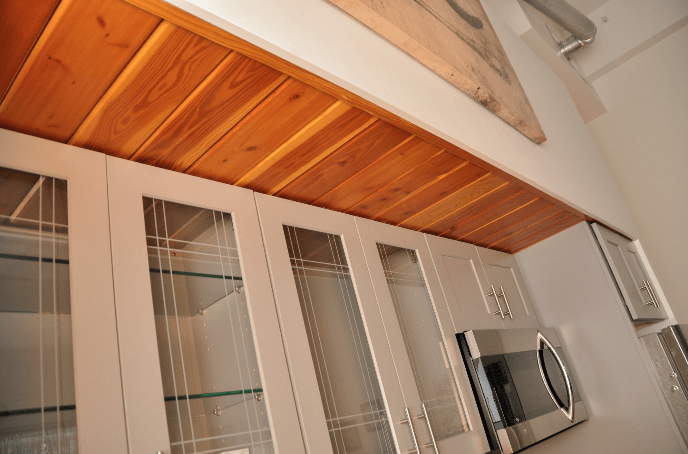 The homeowner came to us because of water damage. Our team worked fast to create a kitchen design that fits perfectly with-in the condo's floor plan. The new design provides a seamless flow as well as plenty of storage and usable counter space.












Let us know what you think about this newly renovated kitchen. Our team at McDonald Contracting had a blast working on this project.